Dovetailing Tote
Handmade by Jon Palmer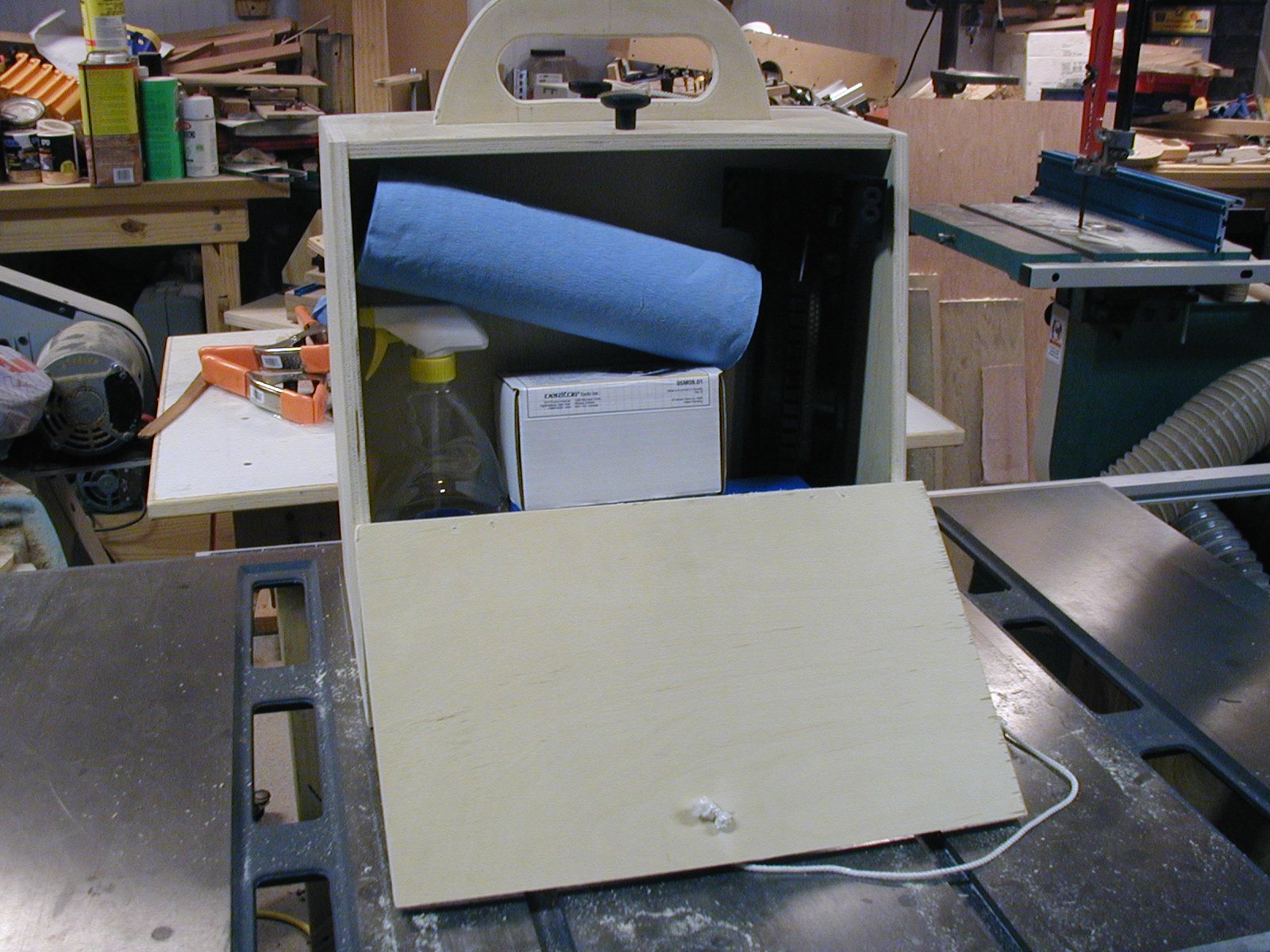 I figured out a while back that you can't use hand tools without a lot of sharpening skill, or at least a lot of practice.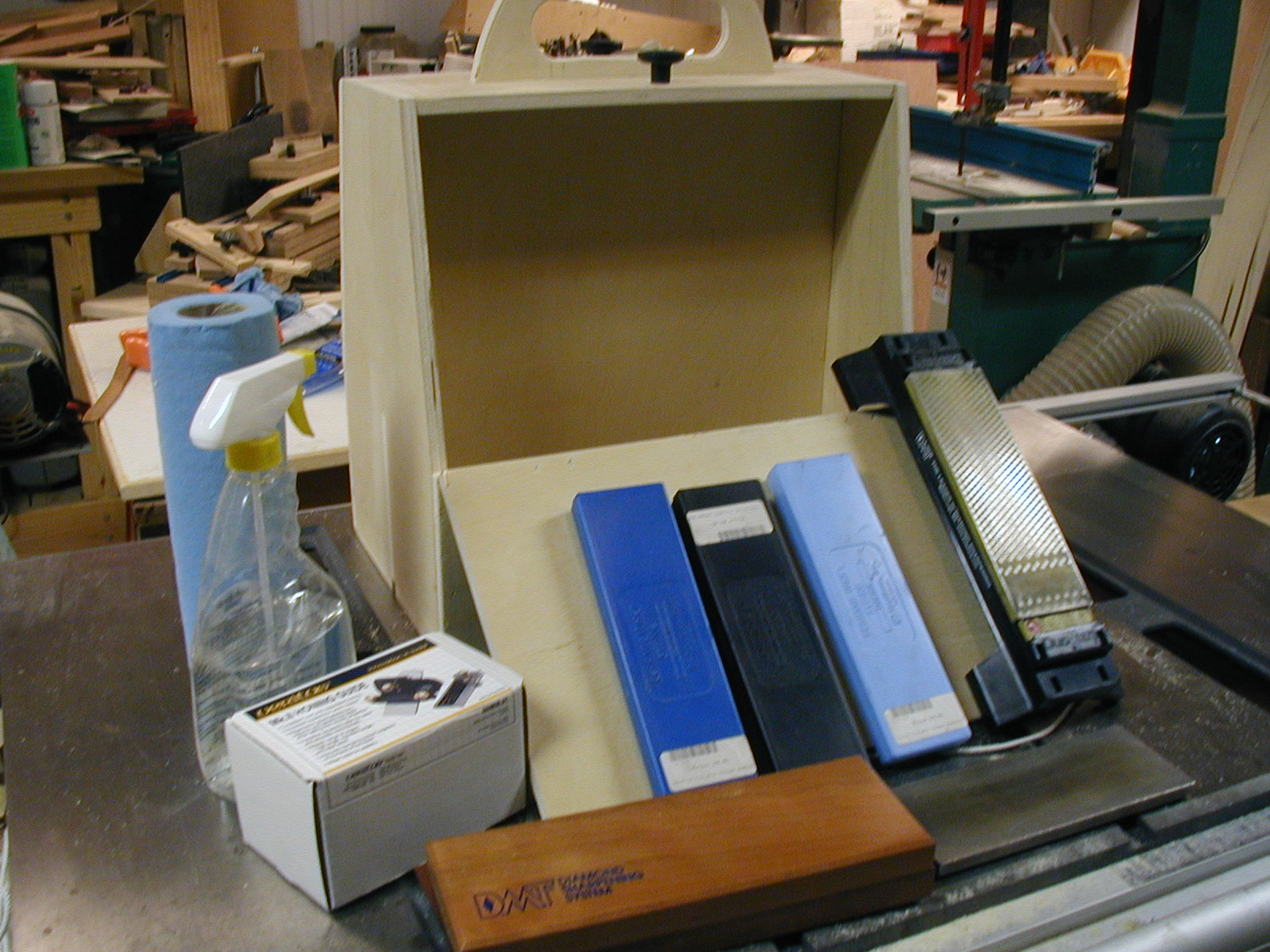 This is most of my sharpening stuff: Four diamond surfaces and three ceramic honing stones. The ceramics are used dry, but the diamond stones need water to clear the surfaces.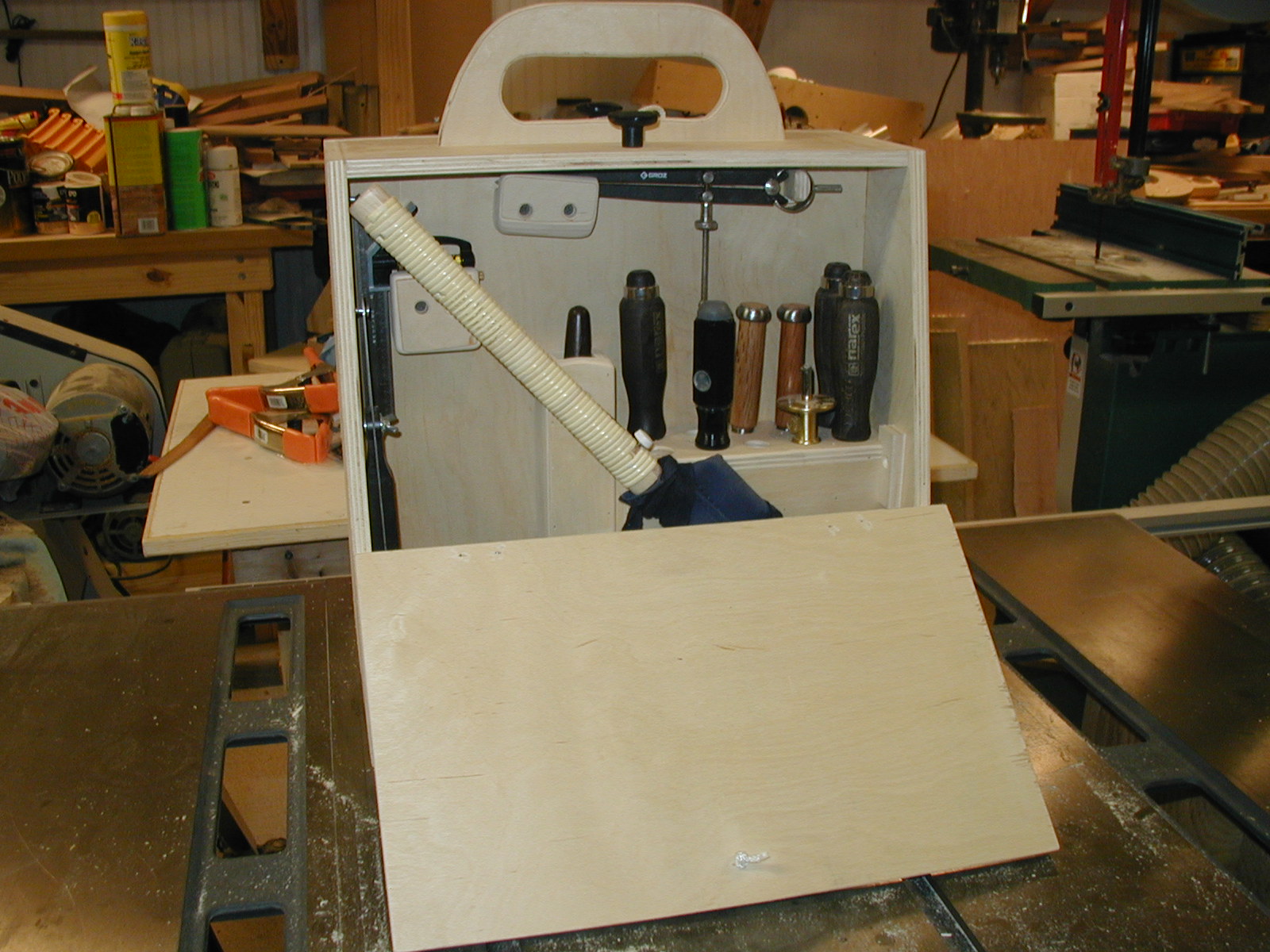 Here is what the tools side looks like all ready to go.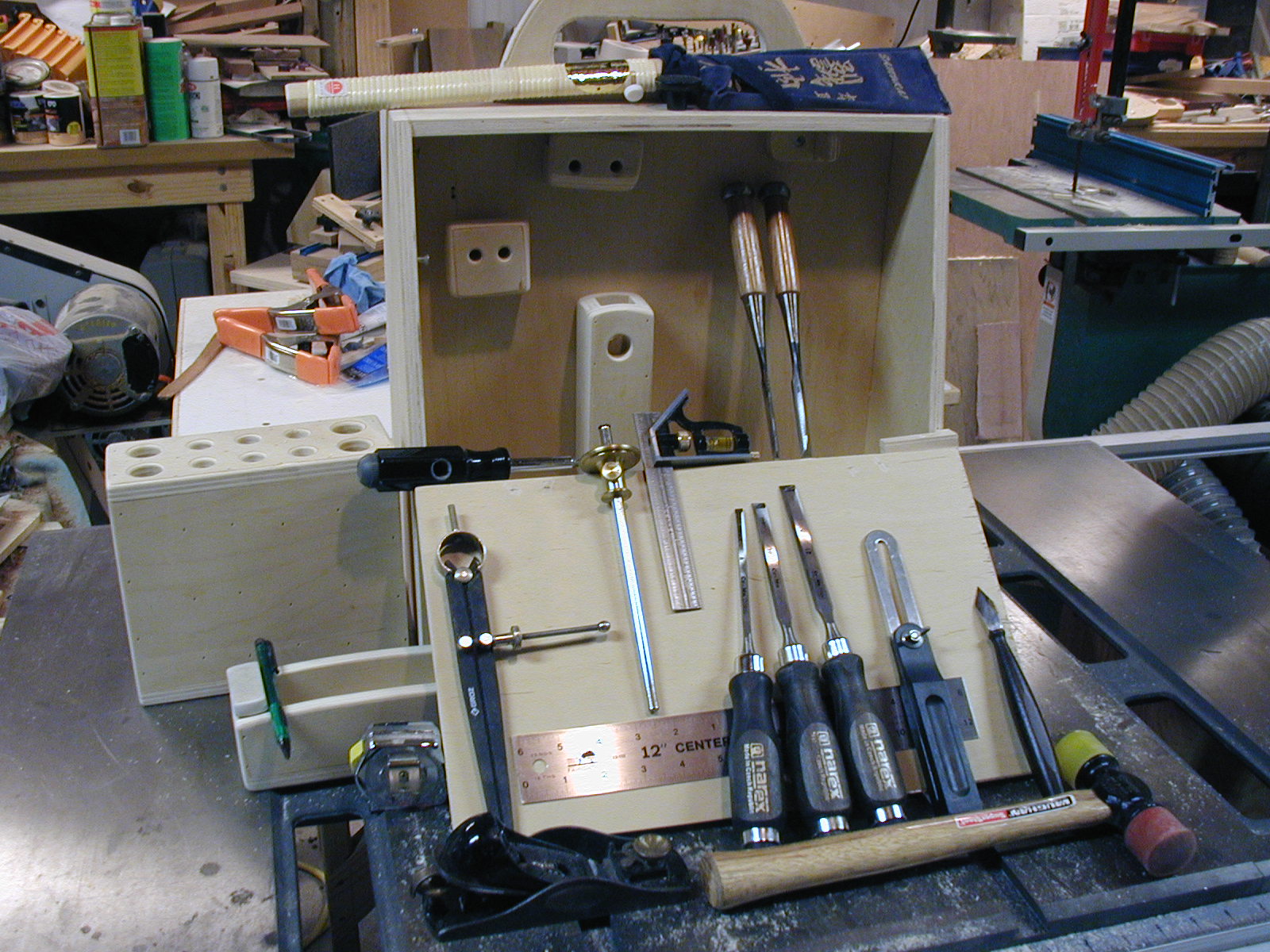 Here's everything that's packed into the tool side: 3 bench chisels, 2 dovetail chisels, centering rule, bevel, marking gauge, striking knife, pencil, eraser, 6" square, 12' tape measure, dovetail saw, soft-faced hammer, dividers, block plane, pencil tray, chisel rack and even a screwdriver to work the retaining clip for the rack.