Metalworking Projects
Handmade by Jon Palmer
(click on images for more on each project)
A friend came over to do some work on parts for an AK he was building, and it sounded like a fun thing to try.
---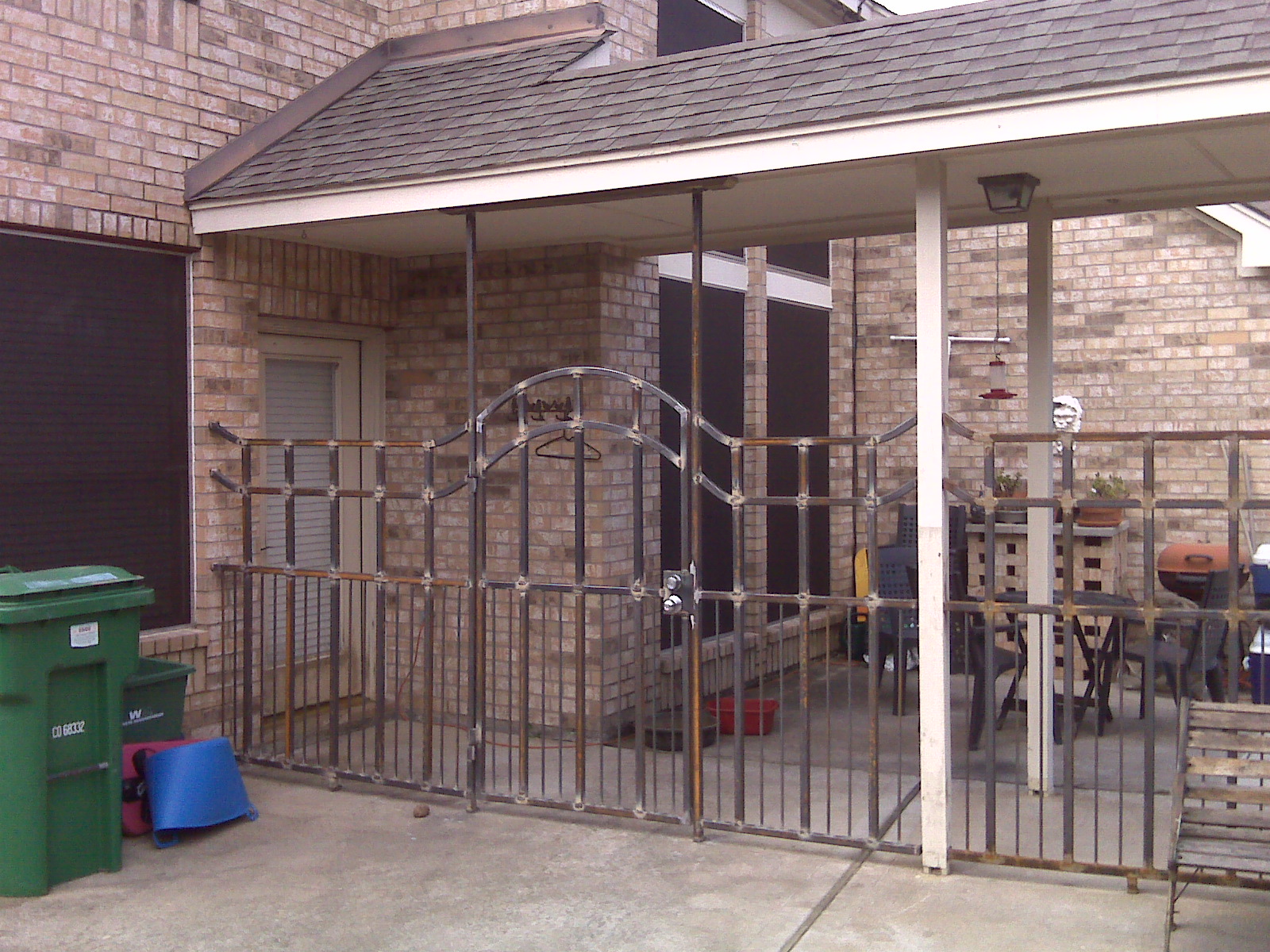 I really wanted something nicer than the plain wooden fence and gate between the house and garage, and this is what happened.
---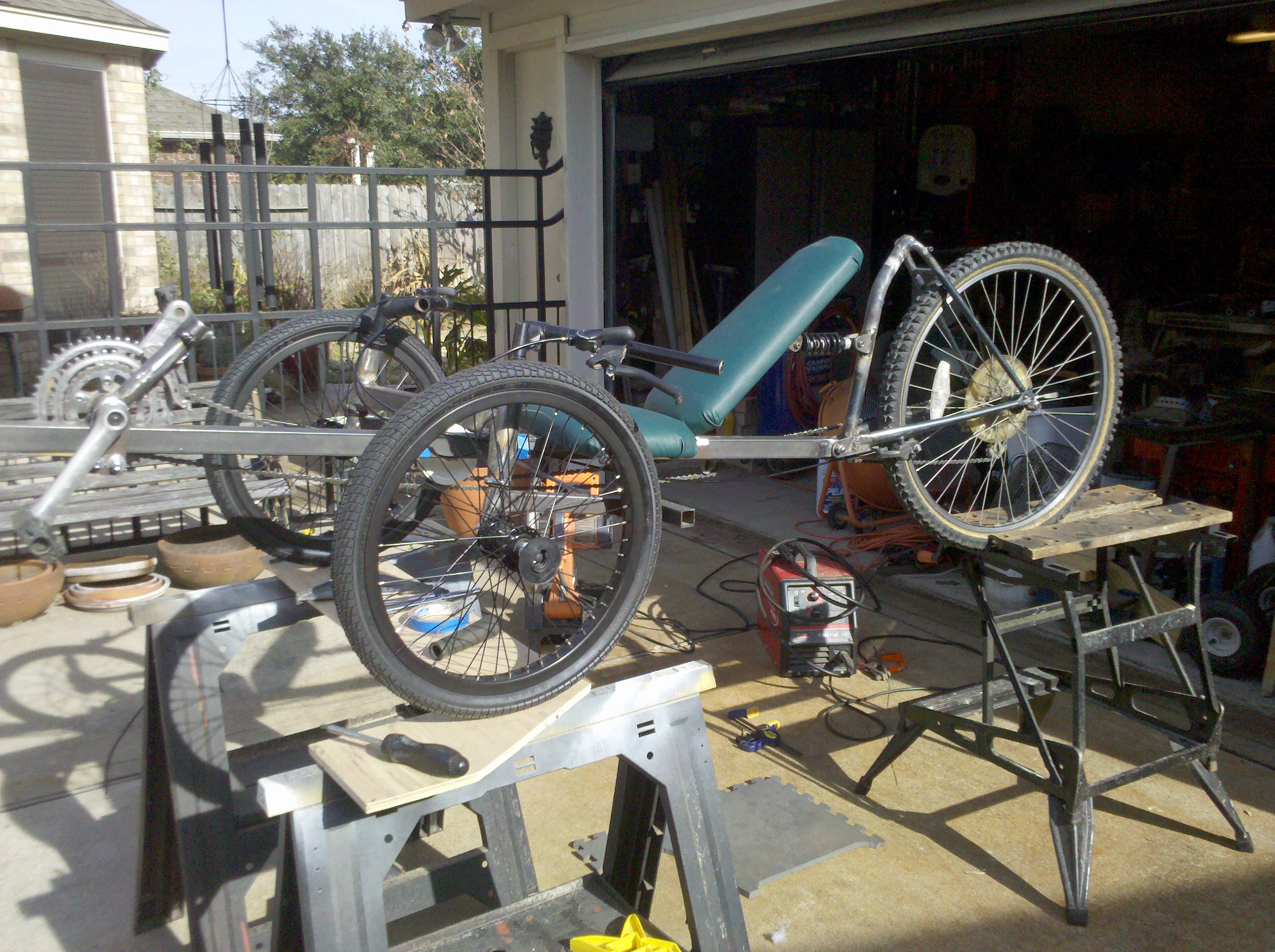 I liked Sean's tadpole trike, so I made a bigger one. You should have seen me trying to ride his.
---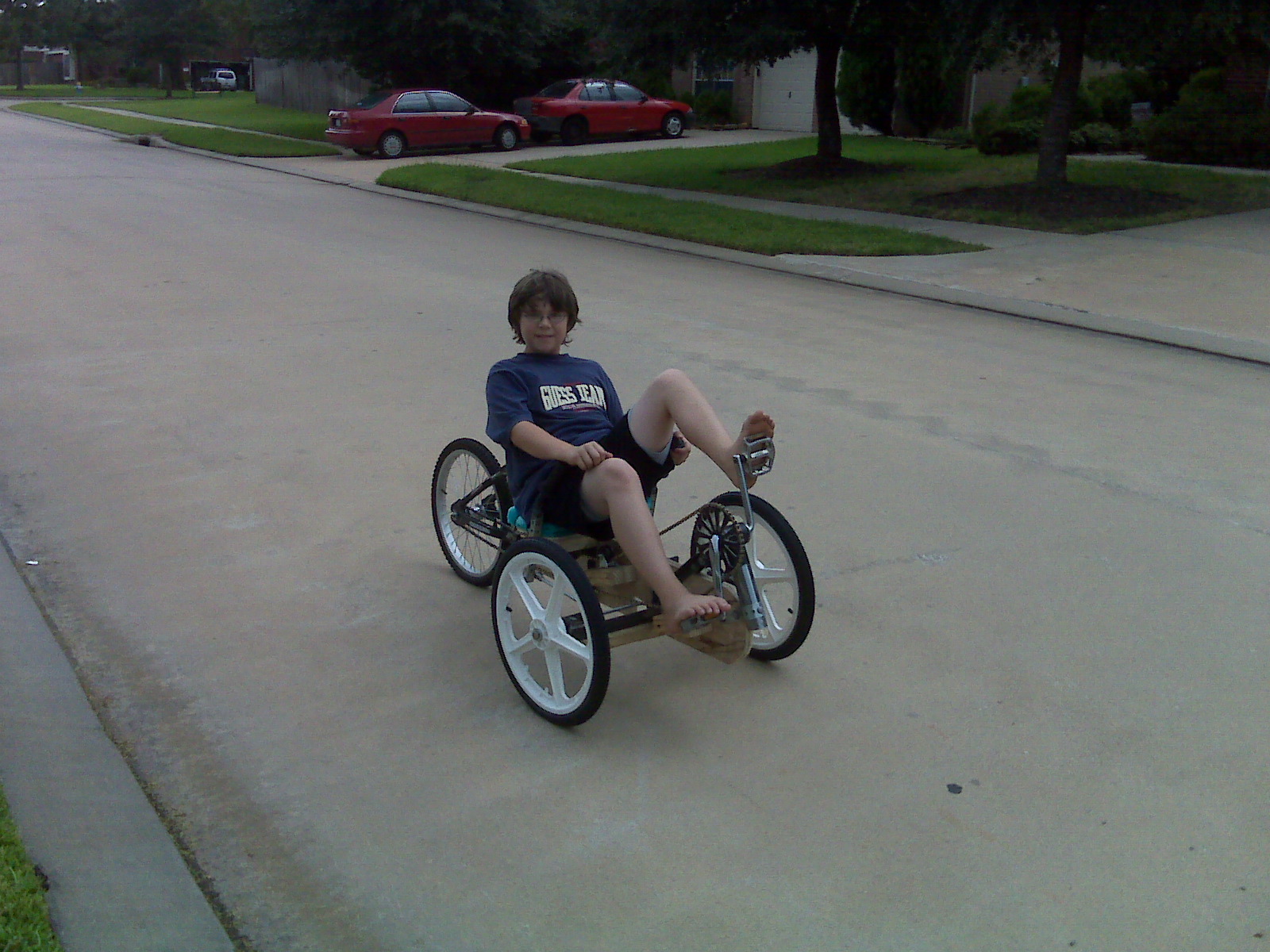 Sean wanted to explore Human Powered Vehicles, and I was captivated by tadpole trikes. Still need to design something with him from the ground up. ;-)
---